We are delighted to have Stella Hensley's amazing five-piece band playing for us tonight! Bluesy songstress Stella brings her Magical Amigos to Baldock. Heartfelt original songs with a twist of folk, jazz and blues featuring some truly outstanding musicians: guitarist Chris Newman, Myke Clifford on Sax, flute and vocals, keyboard wizard Art Toper and Malek Hyde Smith on percussion.
Stella Hensley is a powerful singer songwriter with a smoky, sultry, velvet voice and an engaging stage presence. Often compared to Stevie Nicks and Alison Moyet, she trained at the Academy Of Live and Recorded Arts in Wandsworth, studying Acting, Film and Radio. Stella has worked with Mark Shaw (Then Jericho), and with Ricki Wilde, and has also worked as a session singer. She was the opening artist for Uriah Heep at The Shepherds Bush Empire at the Magicians Birthday Party Tour.
Chris Newman has an extensive musical CV having worked with The Climax Blues Band and then going on to form The Mississippi Houndogs with Climax front man Colin Cooper and featuring Pick Withers (Dire Straits) and Roger Innis (Chaka Khan) and Terry Butters (Sutherland Bros). Chris composes music for Film, TV and Radio and is the UK demonstrator for Collings Guitars and Kudos Mimesis pickups by Mike Vanden.
Stella and Chris have toured extensively for many years and between them have recorded eight albums and guested on many others. Their live performances are regularly enhanced with the addition of some truly outstanding musicians, and tonight will be no exception!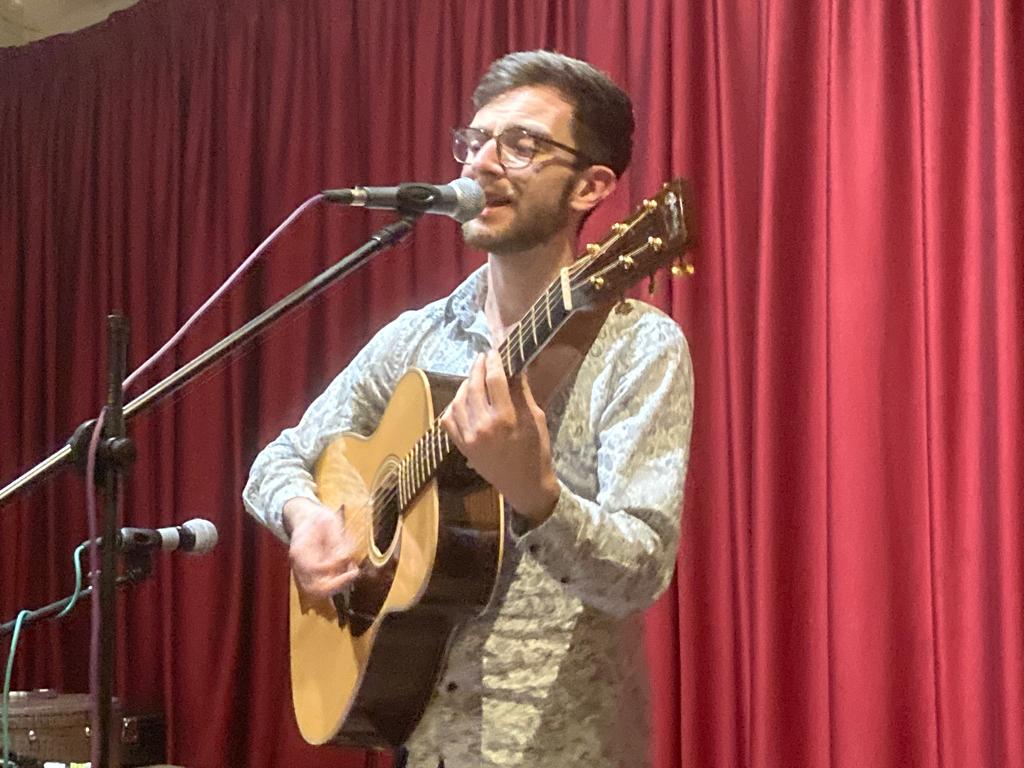 We also welcome the return of one of our favourite guitar players, Chris Wright. If you haven't already seen Chris at one of our festivals or our club nights at The Orange Tree, you'll be astounded by his prowess, but equally charmed by his choice of bluegrass, country and blues numbers. He also has a fine singing voice and is fast becoming a great all-round entertainer.