Sadly, we've had to cancel our St David's Day show featuring Mair Thomas due to unforseen events. However, we've taken the opportunity to gather together some of the amazing local talent we're blessed with here in the Hertfordshire area.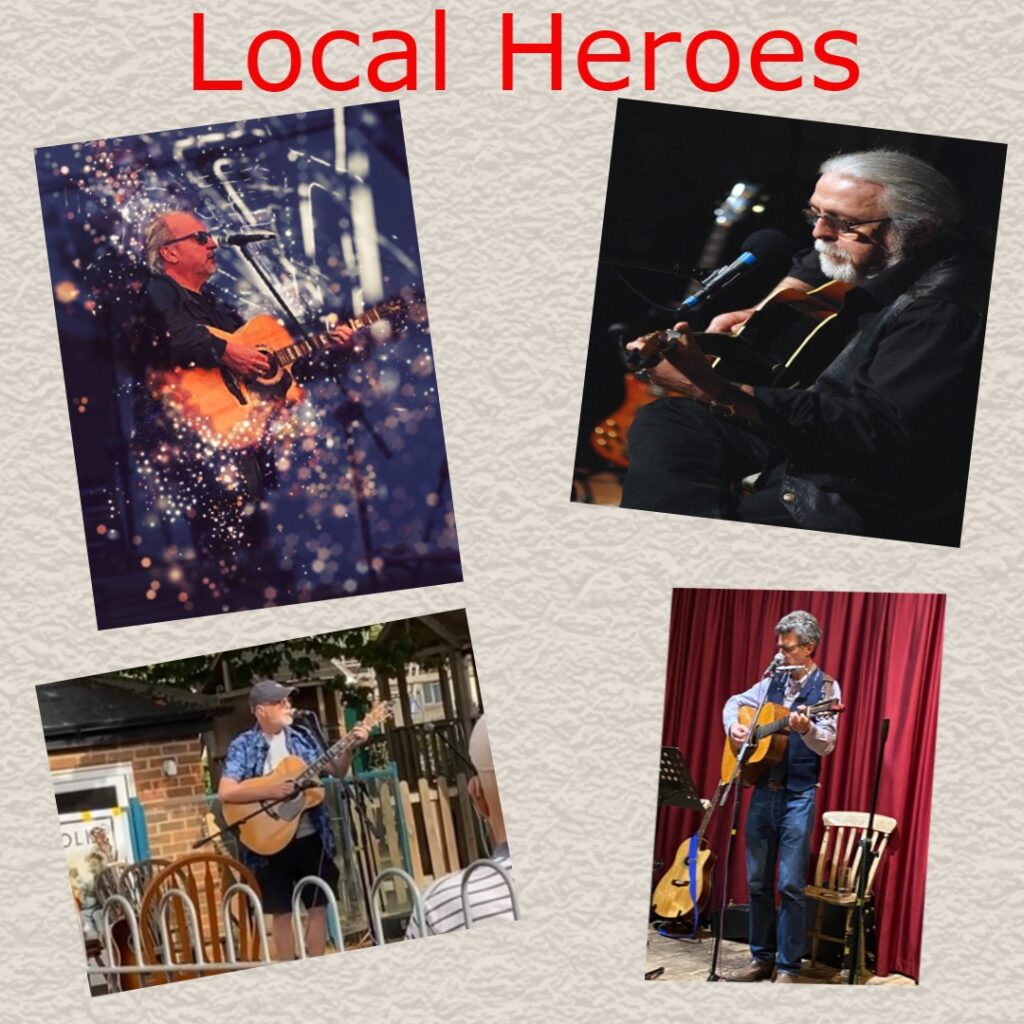 Four fabulous Hertfordshire performers will be entertaining us (clockwise from top left): Peter Crossley, Jim Watts, Viv Lucas, Phil Hewett.
Jim Watts sings in a rich deep voice accompanied by smooth picking on his vintage Gibson and Levin Guitars. Jim has performed extensively around the UK and in France, playing at all kinds of venues and festivals, and we're lucky enough to have heard him play here at Baldock Folk Club several times before.
He has a wide eclectic repertoire of Blues ,Folk and Country with songs drawn from Robert Johnson through to Townes Van Zandt.
Peter Crossley is Hertford-based and displays impressive skills in singing, playing guitar and fiddle, and songwriting. His debut album, Rags to Riches, has been well-received with several radio plays. Peter has a powerful voice and a commanding presence – he wowed us all when he played at the club last year -and we're looking forward to welcoming him back to Baldock.
Viv Lucas has performed many times at the club and is one of our very favourite artists. He performs many songs by Neil Young in an eerily similar voice and some say he often sound more like Neil Young than Neil Young!  But Viv is also an accomplished songwriter in his own right and has produced a beautiful album of ten self-penned songs, entitled Edgelands.
Phil Hewett is a much loved and respected singer song writer in the eastern region. His work ranges from superb self penned local songs such as his lament for the River Beane, and blues and old time melodies superbly played on guitar with masterful dexterity with some English trad thrown in for good measure
Not to be missed!