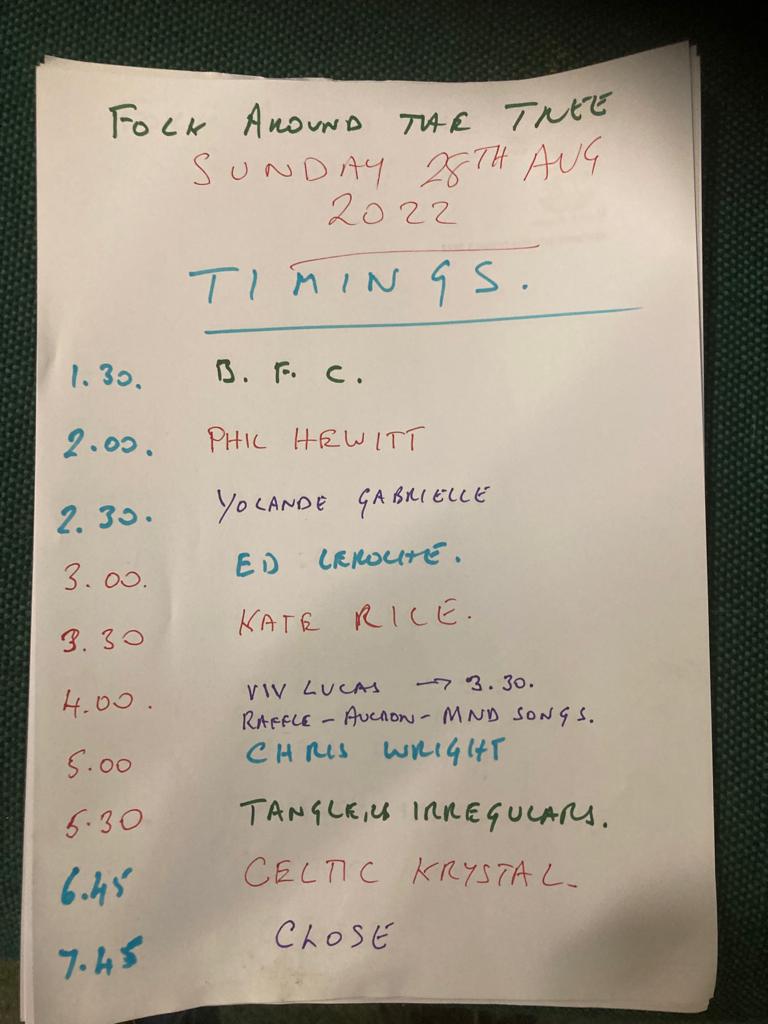 Among the artists performing are Phil Hewett, Kate Rice , Yolanda Gabrielle , Viv Lucas , Eddie LeRoche, Brian Burke, The TANGLER'S Irregulars and Celtic Krystal.
The event is FREE but please bring cash or cheque for donations to the MND Charity .
This lively roots music festival organised by Baldock Folk Club has again chosen the fight against MND ( Motor Neurone Disease ) as it's charity for a second year running . Joint organiser Brian Burke explained…. "This is a cause dear to all of our hearts . My fellow organiser Dr Viv Lucas is patron of the East and North Herts branch of the Motor Neurone Disease Association. As President of Letchworth Rugby Club I have been in touch with rugby players Doddie Weir, Rob Burrow and now Ed Slater who are all victims of this cruel disease . Doddie has sent a message of best wishes whilst Ed who just completed his fabulous bike ride last week is hoping to send us a signed shirt to auction.
"These guys are all superb sportsmen struck down in their prime but continue to inspire and give hope with their amazing attitudes and actions along with those from the extended rugby family such as Kev Sinfield whose epic marathons caused me to write 'A True Pal' that Doddie enjoyed so much …. Now it is the turn of the folk family to help! The Association has credit / debit machines for the raffle .
"So this day is for them but also the other thousands of sufferers throughout the land and especially local people in the hope that a cure may be found . Last year we raised £700! – and we would like to go one better this year . All the bands and musicians are giving their performances free of charge and we have a great raffle being organised by the East and North Herts MND association which will be used to help local people with the Disease.
"We have a great variety of roots music from traditional English to Indy pop …. Along with flamenco , trad irish and country, singer songwriters and the renowned Celtic Krystal with Robin's melodic voice and Krystal's driving fiddle to headline."
"It starts at 1:30 pm and hopefully the sun will shine for us in the beautiful Orange Tree Garden. There are great ales and food all afternoon provided by the pub so it should be a great day for a great cause … why not pop down if only for an hour to give your support and enjoy a great afternoon of superb music"
Let's get to four figures this year !