Cambridge UK-based, Statesboro, Georgia US-born guitarist singer and songwriter Brooks Williams is admired by both listeners and fellow musicians, and has been a leading light on the acoustic music scene for three decades. "He was playing Americana before it had been given the name" (CMP).
Brooks Williams' guitar skills are evident as he effortlessly slides in and out of folk, blues and country with a jazz player's adroitness. It comes as no surprise he is listed in the Top 100 Acoustic Guitarists. But he wraps that guitar playing around songs with rich narratives about gold prospectors, guitar players, motorcycle riders, golden palominos and ne'er-do-wells, and sings them with a voice you 'melt into.'
Brooks has released a staggering 31 recordings in 32 years for labels like Green Linnet Records, Solid Air Records, Signature Sounds and Reveal, including Work My Claim, which Blues Matters calls "a career-defining statement, an important legacy, and a lifetime achievement."
Never one to shy away from the road, the list of venues and festivals Brooks Williams has played is staggering: Newport, Winnipeg. Cropredy. Cambridge, Philadelphia, are but a few of many. Alongside his solo shows, Brooks Williams regularly performs with a host of fellow-musicians. One such collaboration is with fiddler Aaron Catlow. Their critically acclaimed 2021 instrumental album, Ghost Owl, was short-listed Instrumental Album Of The Year by Fatea. Their new project is a recording of songs and is called Ready For The Times (2022).
Brooks Williams is "quite simply one of the most unassuming, natural performers on the circuit, and his easy, relaxed manner conceals the greatest level of true expertise." (Fatea)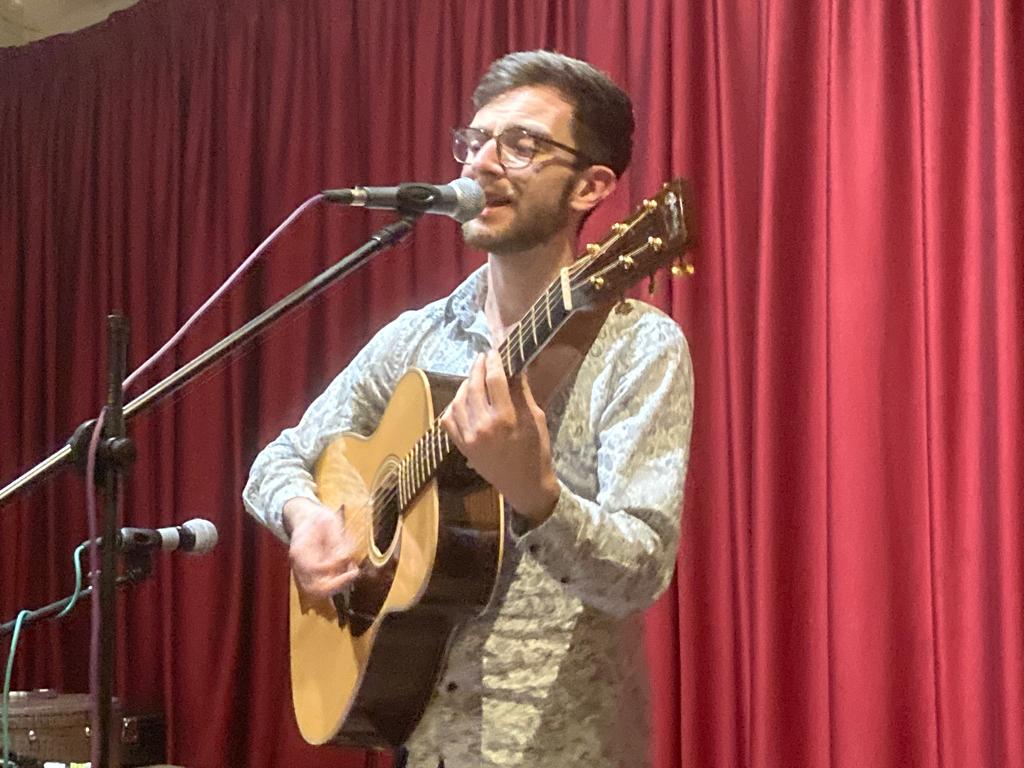 Supporting Brooks this evening is one of our favourite guitar players, Chris Wright. If you haven't already seen Chris at one of our festivals throughout the summer, or our club nights at The Orange Tree, you'll be astounded by his prowess, but equally charmed by his choice of bluegrass, country and blues numbers. He also has a fine singing voice and is fast becoming a great all-round entertainer.
Tickets are £10.00 each. Available on the door, or, to be sure of your place, in advance from Tony 07990 530778.