Robin Campbell's Celtic MashUp + Tangler's Irregulars
November 30, 2022
7:30 pm
Free Entry
An evening of Scotland-inspired music to celebrate Saint Andrew's day. Featuring Robin Campbell's Celtic MashUp. Along with other selected Scottish-themed artists celebrating the wonderful music from north of the border. It's bound to be a cracking night!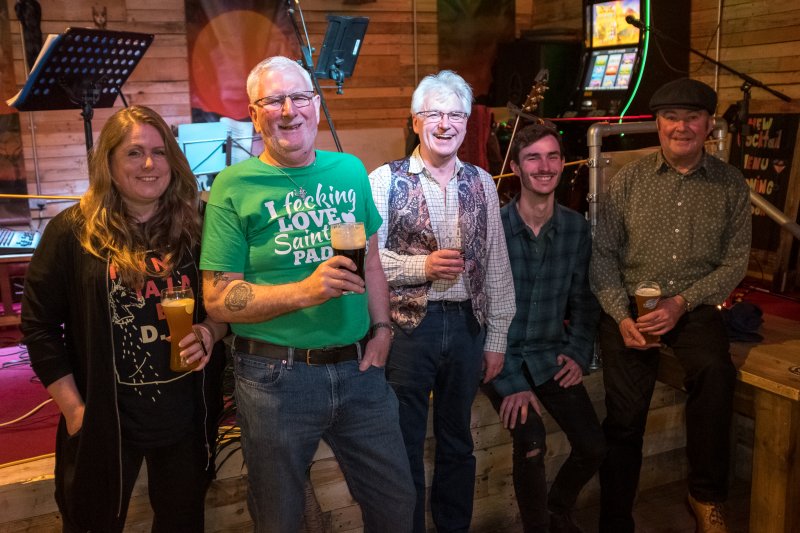 Robin Campbell – Scottish singer, guitarist, songwriter born Glasgow 20th May 1948 has been on a long and winding road via different genres, but Robin has always stayed true to his Celtic roots. He is the vocal / guitarist in local group Celtic Krystal with Krystal Munn on Fiddle long established in 2009.
"Robin Campbell's Celtic MashUp was formed in 2020 during the covid pandemic. There are hard core members in the band but, like the songs, we creatively introduce different players from a basic Celtic MashUp duo, Robin and Matt Waters on fiddle, to the full MashUp band. Now add a few musical friends and it's a MashUp / JamUp as we call it. You suddenly become a Masher if you ever play with Celtic MashUp.
Our mashups are creative blends of songs or feats with instrumental traditional music producing high energy rhythms of various genres with jigs and reels from the Celtic Nations.
Don't be surprised to find Lady Madonna with The Atholl Highlanders or Dennis Murphy riding Shotgun with George Ezra and we also do keep to the traditional originals on many songs !
Expect the unexpected at our gigs and we promise you a real shindig – Slàinte!"
In addition to Robin and his MashUp, we'll be having more Scottish songs and tunes from The Tangler's Irregulars (Brian Burke, Shelagh McConnell and Frank Corr) and we're delighted to welcome newcomer to the club, hailing originally from Shetland, talented singer/songwriter, Kevin Johnson. So, altogether a right guid celebration of Scottish music and craic!
---
LIZZY HARDINGHAM + RHYS WILSON
Our next amazing club night, on November 16, features the wonderful Indomitable folk musician and ornate songstress, Lizzy Hardingham, who is paving her way as a powerhouse performer with "beautifully delivered songs that sing straight to the heart". Lizzy will be playing songs from her acclaimed new album 'How did we get here'.
Lizzy will be supported by Rhys Wilson who's been writing songs and playing guitar since his teens and currently plays at many venues in and around the Cambridge area.
---
Janice Burns & Jon Doran
November 2nd, 2022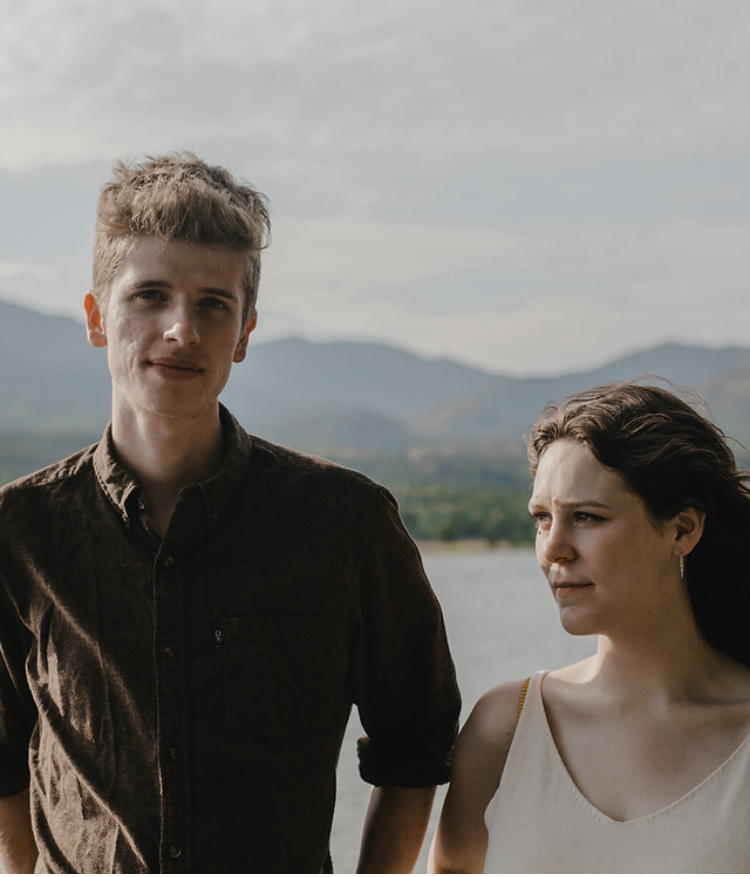 We're thrilled to host, all the way from Newcastle, the amazing up-and-coming duo of Janice Burns and Jon Doran. Janice and Jon play beautiful original arrangements of traditional folk songs with rich and sweet harmonies and sensitive musical accompaniment on guitar, bazouki and mandolin.
Since meeting in 2017, the duo have gone from strength to strength with recent performances at the likes of Sage Gateshead, Cambridge Folk Festival, and Edinburgh Tradfest. Their self-titled EP was released in 2020 to overwhelmingly positive feedback, including airplay on BBC Radio 2. Janice & Jon's upcoming album, set for release on 28th October 2022, brings together songs that have survived through the ages, shapeshifting and adapting to changing environments as they've been passed from singer to singer. Exploring man's relationship with nature, love and loss, these are songs with an enduring resonance.
"They play lovely strings, they have gorgeous harmony arrangements. Really well crafted, intimate, beautifully understated." – Karine Polwart
We're looking forward to hearing lots of material from their new album including their new single 'False True Love'.
Supporting Jancie and Jon on the 2nd is one of our favourite guitar players, Chris Wright. If you haven't already seen Chris at one of our festivals throughout the summer, you'll be astounded by his prowess, but equally charmed by his choice of bluegrass, country and blues numbers.
Another wonderful night not to be missed. We recommend you book your seats in advance for this one. Email us at baldockfolkclub@gmail.com to reserve tickets, £10 each.
---
Chris Fox + Karen Macwhinnie & Friends
October 19, 2022
7:30 pm, Free Entry
Chris Fox is an award-winning singer songwriter who has played a variety of stages from Dorset to The Western Isles, and from intimate 10-seater venues to a packed out set in the Den at Cambridge Folk Festival 2019. Making rapid progress through the UK folk and roots scene with his songwriting, vocals and mastery of the loop pedal, he won the Lichfield Folk Festival song writing competition in 2019. Genre-defying and hard to pigeonhole, his perceptive lyrics reflect overlooked stories in everyday life. He underpins his lyrics with a variety of musical styles ranging the roots lexicon of folk, blues, country and Americana. A modern-day troubadour, his new album 'In Plain Sight' has recently been released and has already received rave reviews from all the major folk and roots writers.
'A fresh new talent on the Cambridge scene. This guy is relentless: he just keeps writing songs and they are all great!' – Sue Marchant, BBC Radio Cambridgeshire. Learn more about Chris here.
Karen Macwhinnie has spent years singing Americana Country, jazz, folk and blues, she has a love of songs with a heartfelt narrative which she delivers in a powerful and sensitive vocal style. As luck would have it, Karen's favourite songs are shared with Matt Kelly and Gary Woolley who have played together as duo Kelly and Woolley for twelve years. Singer songwriter Gary Woolley draws inspiration from the English folk tradition and the wealth of North American singer songwriters. Matt Kelly is a multi-instrumentalist and song writer who plays in several orchestras and bands, including Thursday's Band. He can also be found joining John Meed for gigs and recordings.
Together the trio deliver fine renditions of well-known songs with beautiful arrangements and stunning harmonies.
---
October 5, 2022
Sarah Munro + Steve Warner
7:30 pm
Free Entry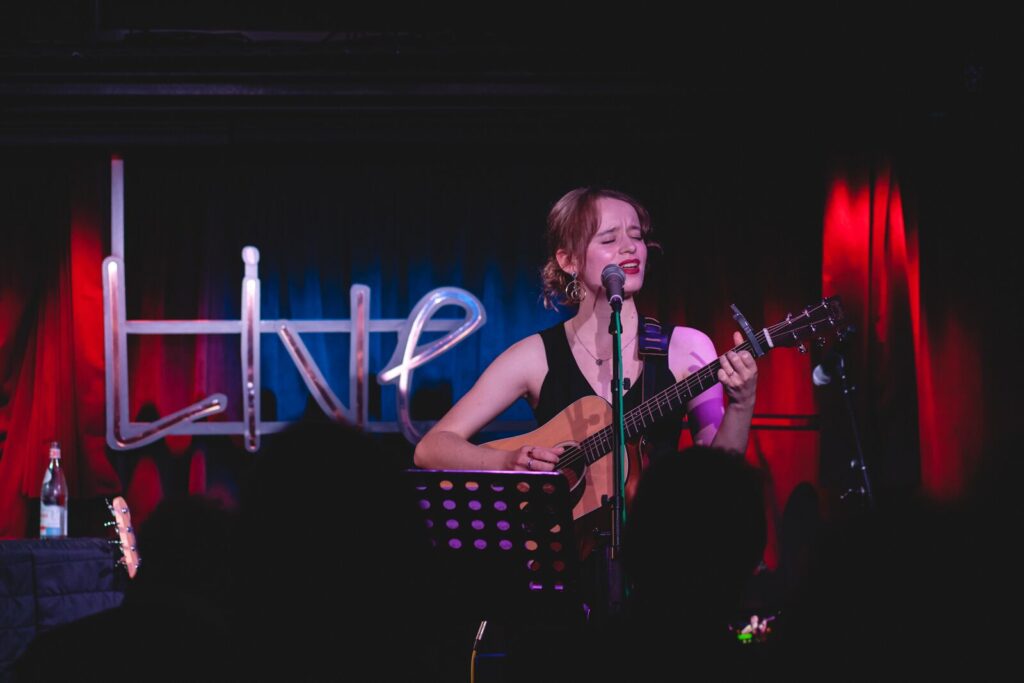 Sarah'sachievements include her latest single being featured on BBC 1's Holby City, and her music being championed by Jo Whiley, Jamie Cullum and Don Black on their BBC Radio 2 shows. She's performed headline sets at Cheltenham Jazz Festival, Cambridge Folk Festival and Cornbury Festival, following a 24-date UK tour supporting Paul Carrack at prestigious venues, including the London Palladium. Sarah has released 2 albums of original music 'Say Hello To You' and 'Angel Road' – her 3rd album 'The Memory Book' will be released in late 2022. Sarah's pure, songbird-like voice (reminiscent of Eva Cassidy) paired with her soaring melodies and story-telling lyrics makes for a wonderful evening of music."There's some real raw talent here… Expecting big things from her in the future!"Jamie Cullum, BBC Radio 2
Writing, composing and performing in folk and acoustic venues across the country. Steve Warner is an accomplished singer and songwriter performing his own compositions as well as well chosen covers. Steve is a great favourite at the club and we're delighted to welcome him back.
---
Elizabeth and Jameson + Colin Frid and Simon Dennis
(NOTE: Colin and Simon were unable to play due to illness. Stepping in on the night we had Brian Burke and Adrian Hall)
September 21, 2022
7:30 pm
Free Entry
We are delighted to welcome back to the club the award-winning duo, Elizabeth and Jameson. Hannah Elizabeth and Griff Jameson are two rising stars of the UK acoustic music scene who have joined forces to create an indie-folk sound which encompasses both their individual musical backgrounds. Hannah's influences are firmly planted in traditional folk-roots, whilst Griff has formed his musical reputation within folk pop/rock genres. Together as a duo Elizabeth & Jameson offers the best of both backgrounds. www.elizabethandjemeson.co.uk
Colin Frid and Simon Dennis join us for the first time as a duo. Their repertoire includes many iconic British pop songs of the 'Sixties including some Beatles favourites. Whilst Colin and Simon are both great singers in their own right, their harmony singing is something to behold, and their guitar playing is no less impressive.
---
SAUL ROSE & MACLAINE COLSTON + BARRY GOODMAN
September 7, 2022
7:30 pm
Free Entry
Saul Rose and Maclaine Colston met while in the ground breaking Kings of Calicutt with Eliza Carthy. With their unusual combination of melodeon and hammered dulcimer, the duo released their acclaimed first album Sand and Soil in 2009. The album received several award nominations and one of its tracks ended up on the 2010 Folk Awards album due to Saul's nomination for Musician of the Year.
https://maclainecolstonsaulrose.bandcamp.com/releases Click here to listen to the album.
Saul Rose continues to be a ubiquitous force on the folk scene (Faustus, Wayward, Transports, War Horse). Maclaine Colston's performances include The Lord of the Rings soundtrack concerts with the LPO at the Royal Albert Hall and session work including the BBC Secret Life of Plants.
After all the postponements of the last 18 months Mac and Saul managed a mini-tour out in September 2021 culminating in a live broadcast on Radio 3's In Tune with Katie Dereham before finishing at Cecil Sharp House. They are playing Chippenham and Whitby Folk Festivals in 2022.
Barry Goodman is a great friend of the club and has been involved in the folk music scene for the past fifty years! Barry sings songs from the English tradition as well as some of his own compositions and songs from other writers, accompanied by melodeon, concertina or guitar, and sometimes not accompanied at all!
---
Balstock 2022!
September 9th, 2022
We had a great time at the annual Balstock festival on Friday, 9th September when Baldock Folk Club provided the music for the Folk Stage at The Cock in the High Street. Featuring Brian Burke's Baldock Ballads, Chris Wright, Viv Lucas, The Tanger's Irregulars and Robin Campbell's Celtic Mash Up. Stars of the show were the audience who sang and danced along and made it a wonderful evening.
---
Folk Round the Tree
August 28, 2022
1:30 pm
The Orange Tree, Norton Road, Baldock. SG7 5AW.
Free Entry
Over 8 great acts. Free admission. Serious raffle! A fun day for all the family in the lovely garden of The Orange Tree, Baldock. Last year we raised over £700 for MND (Motor Neuron Disease), so come along and help raise even more this year!
---
Joe Quinn + Guests
July 27, 2022
7:30 pm
Free Entry
An Extra Club Night which will headline our old friend singer songwriter Joe Quinn who is en route to appear at Cambridge Folk Festival. Joe is based around Loch Lomond where he runs a very successful weekly show on Facebook … The Doghouse Sessions … He has a wealth of great material both traditional and original with a great stage presence. There will be further support from seasoned songsmiths Stewart Murdoch and Brian Burke. Don't miss this bonus evening! This will be our last club night of the season and we'll be back in September.
---
July 13, 2022
7:30 pm
Free Entry
Our long-awaited club singaround night. Come all ye to watch or bring your instruments and sing a song or two. We look forward to a great night of music and banter. Everybody welcome!
PLUS!!! Everyone who comes to the club SINGAROUND will receive a free pass for the Sunday of Todd in the Hole festival! Don't miss out on a FREE festival!
---
June 29, 2022 7:30 pm Free Entry
Tonight will be a veritable smorgasbord of musical styles with influences ranging from Doc Watson, Merle Travis, Steve Earl, Bob Dylan, Hank Williams, Randy Newman and many other iconic artists from the great American song book. Appearing tonight are: Chris Wright – a brilliant young finger-picking acoustic guitarist from Stevenage who amazed us with his stunning playing and fine voice on his last visit a couple of months ago; Twitchy Fingers – acoustic guitar duo John Young and Tony Gammage making a long awaited return, performing an eclectic mix of ragtime, hokum and country blues; The Shawnee Mountain Boys – Brian Burke on bazouki and mandolin, and banjo ace Dave Stacey playing some fine old-time and bluegrass material; CorrMcConnell – Frank Corr and Shelagh McConnell performing songs by some of the legends of Americana and country music.
---
June 15, 2022 7:30 pm Free Entry
Thursday's Band + Vic Lennard
We are pleased to host the ever-popular Thursday's Band on the 15th June. Playing at the club for the first time, the band have been entertaining audiences around the Cambridge area for many years with their varied musical sets. There's a bit of folk, a dash of country, a touch of Spanish, a cajun flourish, even a whisper of rock. And a healthy dose of classical, when virtuoso strings start to soar over locked-down guitars. The songs are mostly written by the various band members, but the band also has a repertoire of tunes, set against occasional covers of favourite songs.
Mark Gamon – guitar, voice
Matt Kelly – fiddle, mandolin, viola, voice
Rhys Wilson – guitar, voice
David Cammish – bass
Vic Lennard writes with a passion about everyday topics that listeners relate to, with playing
styles that have been compared to a number of classic acoustic guitarists such as Paul Simon,
James Taylor and John Martyn. He covers songs by artists as diverse as Marc Cohn and
Coldplay, with intriguing back stories accompanying each song.
---

Try Fest, 12th June at The Letchworth Rugby Club
Try Fest is back! 12th June from Noon 'til Nine at Letchworth Rugby Club. Free parking. Three stages including a Folk Music stage with 8 different acts. The final line up is: **Chris Wright** **Corr McConnell** **Twitchy Fingers** **The Devines** **Gor Jus Wrex and Dancers** **Kelvin Davies** **Skimmington Ride**
Entertainment for kids who get in for free under 12. Folk Club members (sign up for our newsletter for instant membership here http://eepurl.com/hWiyyT ) can purchase tickets for only £10! instead of normal price of £15. Contact Brian on 07768 274037.
---
June 1, 2022 7:30 pm Free Entry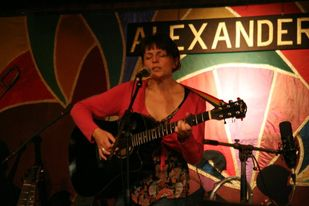 Mair was brought up in Montgomeryshire in a musical family. She sings both in English and Welsh, and has a special interest in traditional Welsh songs.
Mair started writing songs in 2003, and has featured on Radio 3's Late Junction, and Radios Hereford, Worcestershire and Shropshire, where her song 'Love Imperfect' was a record of the week. Mair has also featured as a special guest on Radio Shropshire's Sunday Folk, hosted by Genevieve Tudor.
Her sound has been favourably compared with the likes of Eva Cassidy, Janis Ian and Carole King and she has a large and loyal fanbase.
Martin Kaszak and Faradena Afifi are a duo performing a rich variety of acoustic music and original material from Folk to Country Blues and more modern songs . Martin is known for his warm vocals and finger-picking guitar and Fara is a talented singer and musician providing beautiful close harmonies and playing viola and cello with a touch of folk and jazz influences.
---
May 18, 2022 7:30pm Free entry
Baldock Festival – Skimmington Ride + Jim Watts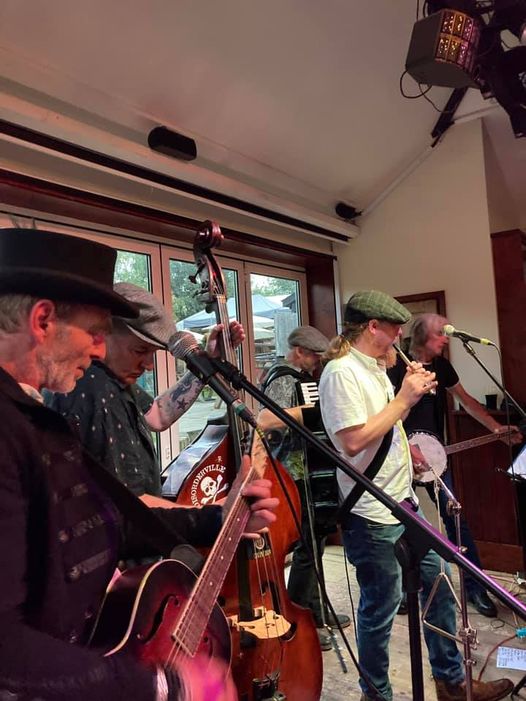 We are proud to present local legends Skimmington Ride for our Baldock Festival event. Rob, Paul, Joe and O'Clogger embody elements of Irish folk music legends such as The Dubliners, The Pogues and others in-between. From Kelly to MacGowan via Bogle and McColl and more! Come and join us for a rumbustious night of Righteous Ruaille Buaille! (Cheerful Mayhem!)

Jim Watts is a local singer with a rich deep voice and a laid-back guitar and a wide repertoire of country-influenced songs.
---
May 11, 2022 7:30pm Free entry
Eddie La Roche + Floor Spots
Sadly, our headliner for this evening, Steve Warner, had to cancel due to ill health. Steve apologises profusely for not being with us. We wish him a speedy recovery and hope to see him back singing and playing for us very soon.
Stepping deftly into the breach, we had extended floor spots from: Eddie La Roche whose virtuosity on the Spanish acoustic guitar has become legendary in the area; Adrian Hall with some fine, intricate guitar; Frank Corr who brings real life to his chosen Irish and Country ballads. And you can always expect a few lively bluesy and rag tunes from our own Tony Gammage. Finally, we had Dave Stacey and Brian Burke as the Shawnee Mountain Boys who provided some lively bluegrass and Appalachian music on banjo mandolin and bouzouki. So, a real mixed and talented bag for what was a great evening.
---
April 27, 2022 7:30 pm Free entry
A Night for Dorrie featuring Viv Lucas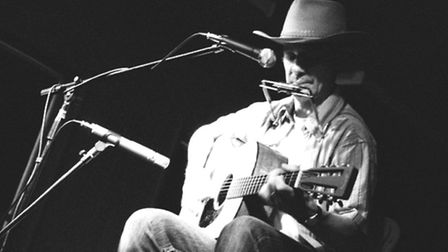 Tonight's show will be dedicated to the memory of Dorrie Randall, known and loved by all at the club for her vivacious personality and her wonderful singing alike. Viv Lucas will be headlining singing songs from the great American back catalogue along with some self-penned numbers. Viv will be supported by Phil Hewett, Brian Burke, and Greg Rose, and there will also be floor spots available and a few surprise guests …..
The collection will be for Dorrie's favoured charity BALDOCK Community Centre .
It would be great to see a good crowd to honour the memory of this remarkable lady.
---
April 20, 2022 7:30 pm Free entry
Linda Moylan + Cut the Mustard
Irish-born, London-raised Linda Moylan is a singer, songwriter, poet and story finder who skilfully blends the traditions of Celtic narrative, smoky folk and contemporary blues. Her songs speak hauntingly of life experienced and truly felt. Linda cites an eclectic mix of musical influences such as Sandy Denny, Nina Simone and Leonard Cohen. Linda will be singing songs from her second album 'The Merchant' which has been produced by Phil Beer (Show Of Hands / Albion Band etc) and has been getting plenty of airplay (including several from the BBC) and has had some great reviews. http://lindamoylan.co.uk/


Cut the Mustard are Martin Kaszak and Dave Oxley. An eclectic, bluesy duo with their own distinctive style, including some vintage ragtime – infectious music that makes you want to tap your toes and shake that thing (shouldn't that be 'thang'? – Ed)! Dave and Martin have rich, powerful voices and are accompanied by a range of instruments, including National guitar, mandocello, stomp box and blues harps. https://www.facebook.com/Cut-the-Mustard-104476194351860/
---
April 6, 2022 7:30 pm Free entry
Den Miller + Kate Rice
Den Miller returns to the club for a headline slot, having impressed us on a flying visit last year. Strong melodies, catchy sing-along choruses and intelligent lyrics, are the trademark of songs composed and performed by this talented singer-songwriter and multi-instrumentalist. Den is an engaging and entertaining live performer, delivering his music and his message with clarity, energy and a good deal of humour.
His latest album "Join All The Dots" presents a quirky outlook on modern life's issues and challenges, including relationships, parenting, war and terrorism. Den shares an unusual viewpoint that entertains and is thought-provoking, to make connections between situations and events that seem to be unconnected.
Kate Rice is an up-and-coming young singer-songwriter who we are delighted to welcome back, following her engaging appearance at our Folk Round The Tree festival last year.
---
March 23, 2022 7:30 pm Free Entry
Blues night with Kelvin Davies plus Phil Hewett, Chris Wright and Tony Gammage
Local boy-made-good, Kelvin Davies is a great friend of the club and has appeared many times, always to a delighted audience. A traditional country blues and ragtime musician, he nevertheless displays a British folk vibe, while keeping the style and music of some of the great bluesmen and women alive and strong. Kelvin also writes his own material in the same style and has received plays on The Cerys Matthews Blues Show on BBC radio 2, as well as performing at festivals such as Ely Folk Festival and at venues such as Cambridge Junction and London's Dingwalls. Kelvin has the perfect foil for his virtuoso guitar work in the pared-back but always complementary harmonica of Gary Jones.
Tonight's support will be three fine guitarists with roots in country blues. Phil Hewett is a regular performer at our club and we are delighted to welcome Chris Wright for his first appearance, together with the wonderful Tony Gammage of this parish who will be adding his blues playing to the mix to complete what will be a great celebration of the blues guitar.
---
March 9, 2022 7:30 pm Free Entry
Sons of the Seisun plus CorrMcConnell
We are in for a real Irish treat the week before St Patrick's Day with a rare appearance of Sons of the Seisun. After a break of several years this legendary band are re-forming for a very special appearance at our club. The band consists of Chris Sadler singer, guitarist and concertina, James O'Grady on Uillean pipes and fiddle, Richard Herrity on pipes, flutes, whistles and bodhran, and last but not least our very own Brian Burke, singer, songwriter, bouzouki and mandolin.
With several guests including Dave Stacey and Kevin Naughton also appearing, and great support from CorrMcConnell, this is a night not to be missed.
February 23rd, 2022 7:30pm free entry
The Devines + Colin Frid

John, Joe and Caz Devine are three members of the same musical Family, with roots firmly planted in the Irish musical tradition, playing traditional Irish dance music, mixed with original and contemporary arrangements of Irish songs, on an inspired mix of instruments, including Uilleann Pipes, Banjo and Saxophone.
The Devines have been touring since 2011 and made history when they were amongst the first musicians to ever perform Irish music at a Royal reception in Buckingham Palace. They have produced three studio albums and an EP since conception in 2009.
Colin Frid is a popular and talented Hertfordshire-based singer/guitarist with a wonderful voice, great guitar work and brilliant songs. Colin has been around years and his style, experience and stage craft show through. His versions of some classic songs are often very different from the original,but still very recognisable.
---
Hamish Currie + Peter Crossley – 9th February, 2021
Hamish Currie has played at our club a number of times. He is much loved for his interaction with the audience as much as for his fine voice, sensitive guitar style and his love of traditional and contemporary songs.
He doesn't like to mention his self-deprecating sense of humour. "Because", he says, "it's not very good."
Originally from the east coast of Scotland, folk music was always part of the landscape for Hamish. But it was on moving south half a lifetime ago and discovering English folk music that his performing really took off. His repertoire is now taken from the traditions on both sides of the border, laced with some original and contemporary material. And fun.
A veteran of Towersey Folk Festival, Bude & Stratton Folk Festival, Holmfirth Festival of Folk and Cambridge Folk Festival no less, he is always welcome at our humble little club and we're delighted to welcome him back.
Peter Crossley is Hertford-based and displays impressive skills in singing, playing guitar and fiddle, and songwriting. His debut album, Rags to Riches, has been well-received with several radio plays. He has a powerful voice and a commanding prescence – we're looking forward to enjoying his set.
---
The Mummers Play with Barry Goodman's Barfront Guizers – 15th December, 2021
We are delighted to welcome back Barry Goodman's Barfront Guizers with their traditional Mummers Play. Barry and the Guizers have performed their play at Baldock Folk Club for many years and it is great to welcome them back after not being able to perform last year due to Covid restrictions. Expect the traditional Mummers play starring King George, the Turkish Knight, the Doctor and others with a few witty modern references and plenty of fun.Barry & The Guizers will be collecting donations for charity after their performance – don't forget to bring some cash!
Stella Hensley & Chris Newman – 1st December, 2021
19:30. Plus support from "8 til Late"
Blues, Slide, Ragtime Guitarist Chris Newman & Bluesy songstress Stella Hensley have toured extensively and between them have recorded eight albums and guested on many others. Chris has worked with the Climax Blues Band, later going on to form The Mississippi Houndogs with Climax front man Colin Cooper. Stella is a powerful singer-songwriter. often compared to Stevie Nicks and Alison Moyet. Support by local 3-piece band "8 til Late".
Brian Burke's Baldock Ballads – 17th November, 2021
at The Orange Tree, Baldock Free entry.
Launch of Brian Burke's new book and CD of Baldock Ballads
plus The Tanglers Irregulars
plus support from CorrMcConnell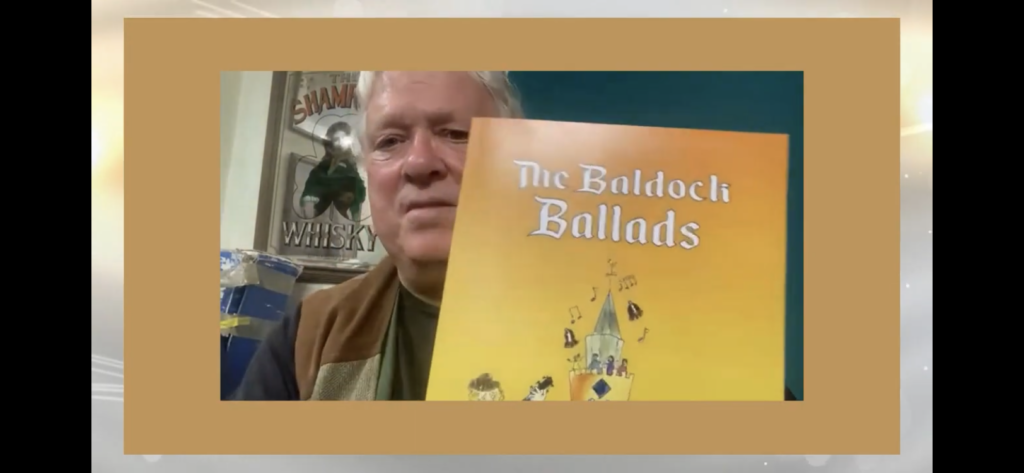 We are delighted to present a very special event to celebrate the CD and book launch from our very own Bard of Baldock, Brian Burke. Brian will be singing a selection of ballads from the collection, accompanied by some great musicians from the The Tanglers Irregulars. Not to be missed!
Plus local duo CorrMcConnell play a mixture of American country styles, along with Irish and Scottish ballads.
Elizabeth and Jameson – 3rd November, 2021
support from Steve Warner
Hannah Elizabeth and Griff Jameson is an award-winning collaboration comprising two rising stars of the UK acoustic music scene. They have joined forces to create an indie-folk sound which encompasses both their individual musical backgrounds. Hannah's influences are firmly planted in traditional folk-roots, whilst Griff has formed his musical reputation within folk pop/rock genres. Together as a duo Elizabeth & Jameson offers the best of both backgrounds. www.elizabethandjemeson.co.uk
Molly Armstrong/Viv Lucas – 20th October, 2021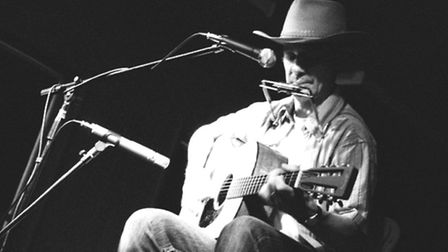 Tonight is a special double headline gig by two great performers who regularly appear at the club. Molly engages the audience immediately with her pure, clear vocals and sincere delivery. https://molly-armstrong.com
Viv is a well-known, locally-based singer songwriter whose album Edgelands features ten original songs. www.vivlucas.com
Beans and Biscuits – 6th October, 2021
with support from Jim Watts
A good time Rockabilly and Swing outfit from rural Hertfordshire. These guys play both kinds of music in their own inimitable fun style. Fronted by Martin (Fatman) Spencer, you will be entertained and amused by their personal take on the great British and American songbooks. They really get the crowd jumping and smiling with their colourful showmanship. You are guaranteed a great fun evening. www.beansandbiscuits.co.uk
Jim Watts plays evocative guitar and applies his rich voice to some great country songs, and tells some funny stories in between! We're glad to have him back! https://www.facebook.com/jimwattssingerguitarist/
Daria Kulesh – 22nd September, 2021
with support from Stewart Murdoch
With her "extraordinary voice" and strong Russian and Ingush heritage, Daria Kulesh has been making a name for herself as a "bold, exotic, impressive" performer. Her debut release Eternal Child was described as "phenomenal"; her second album Long Lost Home has enjoyed rave reviews, national radio play and multiple awards in the UK & Russia. www.daria-kulesh.co.uk
Support on this occasion is provided by Scottish singer, guitarist and songwriter Stewart Murdoch.
Wildfire – 8th September, 2021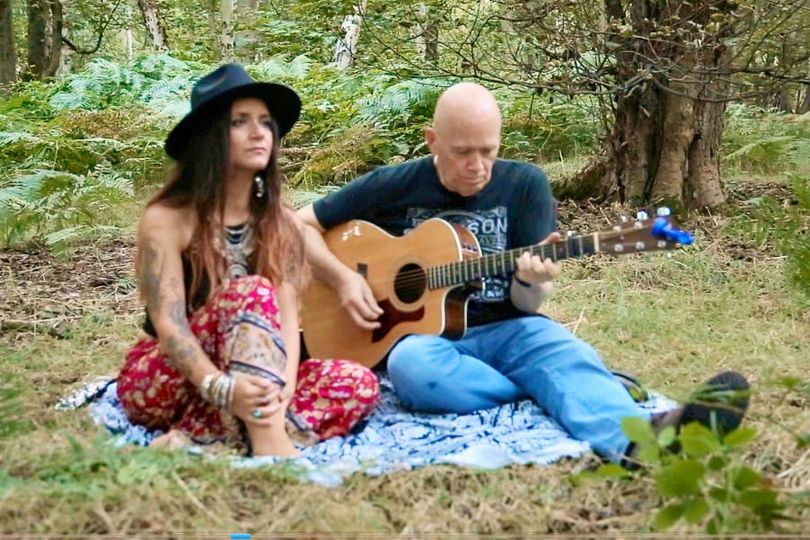 Kicking off the new season, we welcome Wildfire, an acoustic folk-rock duo from Bedford, previously playing as part of the Bedford-based band 'Cheap Thrill$'.
Wildfire specialise in covering some great well known songs from artists as diverse as Simon and Garfunkel , Dylan and Springsteen and will provide the club with a lively start to the Autumn season .
Musical support on this ocassion will be provided by club stalwarts Brian Burke and Greg Rose, and we'll also have some fascinating stories on the history of Baldock from the ever-entertaining Jane Havercroft.
Admission is FREE and doors open at 7:10 for a 7:30 start so we welcome all to come down for a great evening's entertainment !

£700 raised for Motor Neuron Disease charity – 29th August, 2021
Our Folk 'round the Tree festival on 29th August was a great success with superb music throughout the afternoon and evening and a lovely holiday atmosphere. We are thrilled to have raised over £600 for the local branch of the Motor Neuron Disease association, a very worthy cause and one that is close to the hearts of many of us here at the club. Thanks to Brian Burke and Viv Lucas who organised the whole shebang, and to all the team at The Orange Tree and Baldock Folk Club for making it run so smoothly. Also huge thanks to all the musicians and bands who kept us entertained and to everyone who came along and made it such a special day.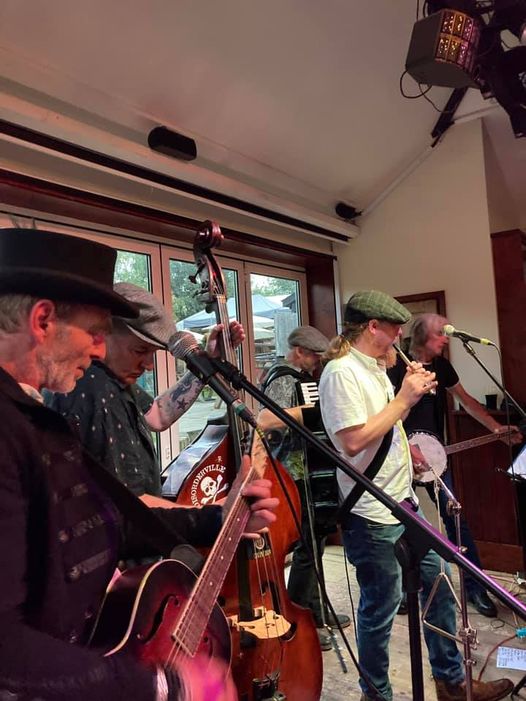 Folk 'round the Tree Festival – 29th August, 2021
This year's one-day music festival takes place on the Bank Holiday Sunday, 29th August, at The Orange Tree Baldock. Starting at 1pm and continuing with non-stop great bands and performers until around 8pm.
Food and drinks available, beautiful pub garden setting, free entry (donations encouraged) and the famous Baldock Folk Club raffle, with proceeds going to the MND (motor neuron disease) Association. Live music comes from local legends Skimmington Ride, local hero Kelvin Davies, award-winning near-enough local singer/song-writing star Chris Fox, local treasure Viv Lucas, up-and-coming songstress Kate Rice, newly-named but eerily-familiar favourite duo Shawnee Mountain Boys (aka Brian and Dave), our own Baldock nightingale Dorrie, Club hero Greg Rose…..and more!
Running Order:
13:00 Baldock Folk Club
13:30 A and R Guitar
14:05 Americano
14:50 Chris Fox
15:40 Kate Rice
16:25 Brian and Viv introduce MND and raffle
16:45 Shawnee Mountain Boys
17:40 Kelvin Davies
18:30 Skimmington Ride
Come along and enjoy! (Phone John at The Orange Tree, 01462 892341, to book a table or take your chances on the day!)