Coming Up Next…..
March 29, 2023
7:30 pm
Free Entry
The Boxwood Chessmen are a semi-acoustic, four piece band from East Anglia and Middlesex, raiding a fabulous musical pantry stocked with the finest roots ingredients – Folk, Americana, Angliana, hokum and a light dusting of swing all delivered with panache and fun ….. Pretty much anything goes into the pot. "We call it Gloriana."
Barry Goodman is a great friend of the club and has been involved in the folk music scene for the past fifty years! Barry sings songs from the English tradition as well as some of his own compositions and songs from other writers, accompanied by melodeon, concertina or guitar, and sometimes not accompanied at all!
---
---
The Tangler's Irregulars Session
New dates and times announced for the Tangler's Irregulars sessions at The Cock Pub in 2023:
Sunday, 12 March – Noon to 2:30pm
Sunday, 16 April – 2:30pm to 5:00pm
Sunday, 14 May – 11:30am to 1:30pm (The Cock's Music and Beer fest)
Irish Traditional Music, Americana, Old Time and Country, Irish and Scottish songs. Musicians welcome to join in but please let Brian know you're coming 07768 274037. Everyone else welcome to come along and listen. Free entry, and a lovely way to spend a Sunday afternoon! The Cock, High Street, Baldock. SG7 6BG.
---
The legendary annual Baldock Fleadh will be happening on the Bank Holiday Monday, 1st May, from Noon until late. Lots of Irish Traditional music around various pubs and cafes in the town. If you play ITM please feel free to come along and join in; if you don't, come along anyway for the music and the craic! More details to follow.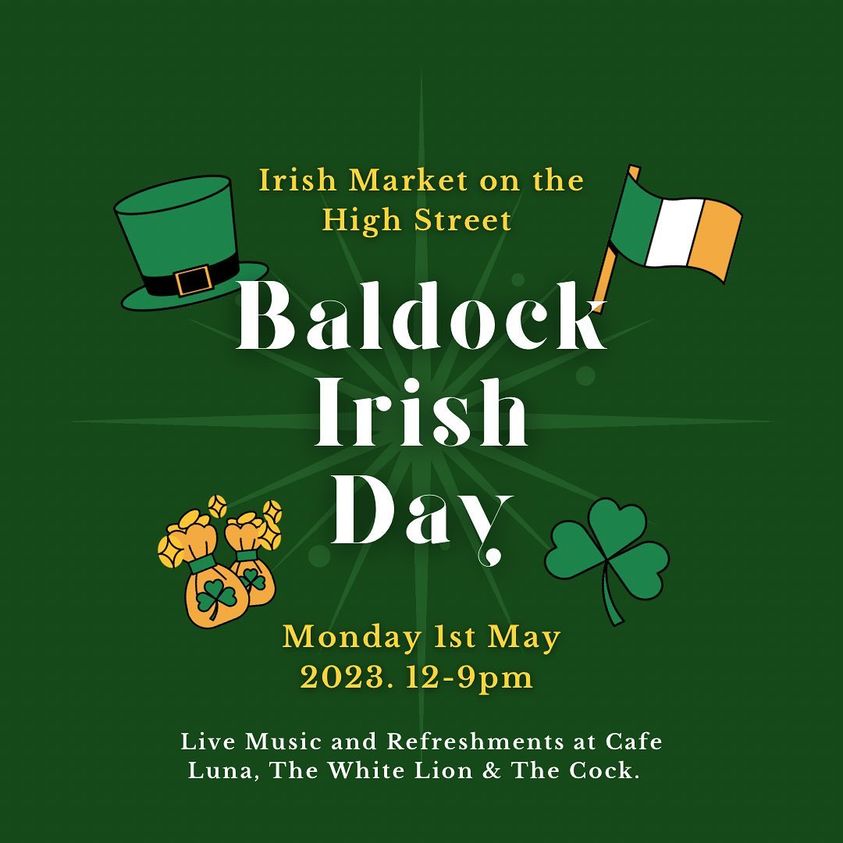 ---
Our regular club nights take place at The Orange Tree, Norton Road, Baldock, SG7 5AW every other Wednesday and are free unless otherwise stated. However do please bring some cash for the whip round for the performers – they've had a hard time recently and need our support!
Check out our full programme of events here
---
Watch our previous Round-Up shows here