Coming Up Next…..
May 18, 2022 7:30pm Free entry
Baldock Festival – Skimmington Ride + Jim Watts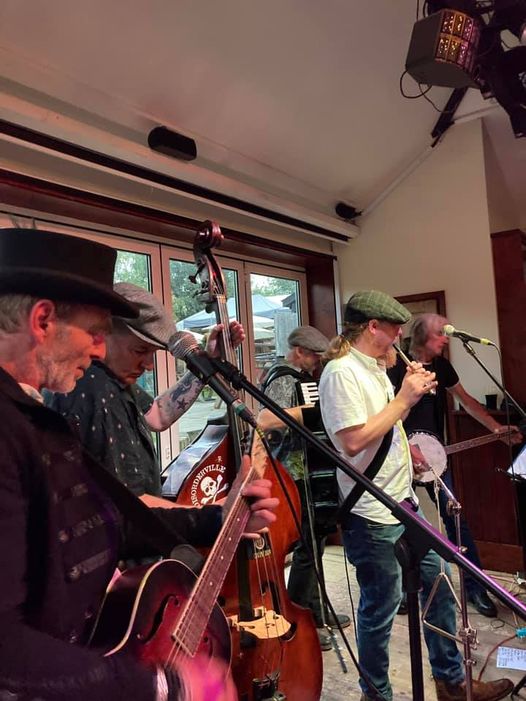 We are proud to present local legends Skimmington Ride for our Baldock Festival event. Rob, Paul, Joe and O'Clogger embody elements of Irish folk music legends such as The Dubliners, The Pogues and others in-between. From Kelly to MacGowan via Bogle and McColl and more! Come and join us for a rumbustious night of Righteous Ruaille Buaille!  (Cheerful Mayhem!)

Jim Watts is a local singer with a rich deep voice and a laid-back guitar and a wide repertoire of country-influenced songs.
Check out our full programme of events here https://www.baldockfolkclub.org/?page_id=31
---
Donation for Dorrie's Charity
We were delighted to be able to make a donation of £225 to the Baldock Community Association raised at our Tribute to Dorrie night on April 27th. Huge thanks to all who contributed and nice to receive this letter from the Association.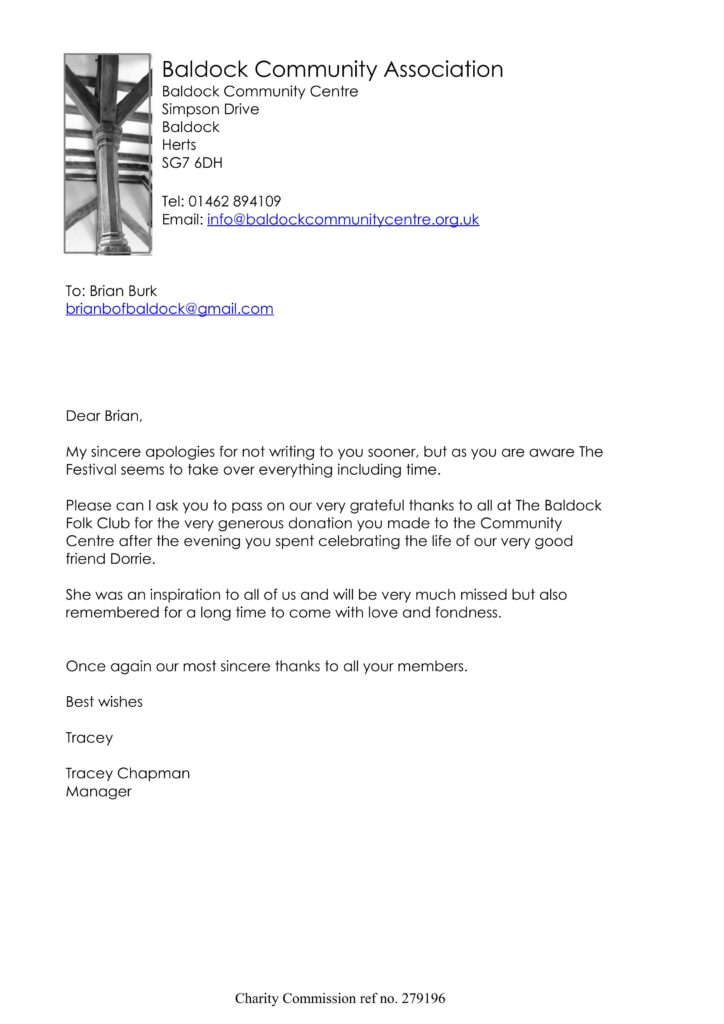 ---
April Round-up Show
Our April Round-Up of all the great live music we've had at the club, presented by Shelagh McConnell and featuring Den Miller, Kate Rice, Chris Wright, CorrMcConnell, Dave Stacey and Brian Burke, Tony Gammage, Kevin Naughton, Linda Moylan, Cut the Mustard, Viv Lucas, Greg Rose, Phil Hewett, the Tangler's Irregulars and lots more. Plus previews of what to look forward to in May.
Watch our previous Round-Up shows here https://www.baldockfolkclub.org/?page_id=1372