Coming Up Next…..
October 5, 2022
7:30 pm
Free Entry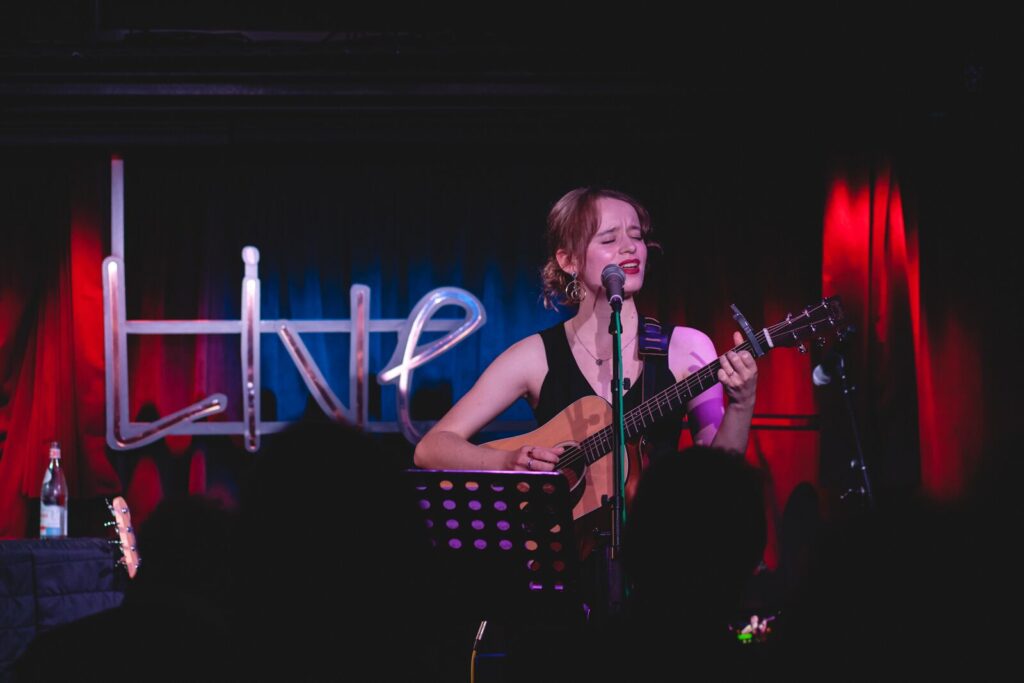 Sarah'sachievements include her latest single being featured on BBC 1's Holby City, and her music being championed by Jo Whiley, Jamie Cullum and Don Black on their BBC Radio 2 shows. She's performed headline sets at Cheltenham Jazz Festival, Cambridge Folk Festival and Cornbury Festival, following a 24-date UK tour supporting Paul Carrack at prestigious venues, including the London Palladium. Sarah has released 2 albums of original music 'Say Hello To You' and 'Angel Road' – her 3rd album 'The Memory Book' will be released in late 2022. Sarah's pure, songbird-like voice (reminiscent of Eva Cassidy) paired with her soaring melodies and story-telling lyrics makes for a wonderful evening of music."There's some real raw talent here… Expecting big things from her in the future!"Jamie Cullum, BBC Radio 2
Writing, composing and performing in folk and acoustic venues across the country. Steve Warner is an accomplished singer and songwriter performing his own compositions as well as well chosen covers. Steve is a great favourite at the club and we're delighted to welcome him back.
---
New releases from our favourite artists
Two of our forthcoming club nights feature artists who are very special to us, having performed for the club live or in our Virtual Folk Club shows, and co-incidentally both of them have released wonderful new recordings this week:
Chris Fox will be performing at the club on 19th October and he'll be playing songs from his brand new album 'In Plain Sight' which was released on 9th September. We've had a good old listen and forgive us if we rave manically about it. Full of great songs and sweet arrangements, we're sure you'll love hearing the songs played live by Chris on 19th. On the same bill, we also have the very talented Karen MacWhinnie and friends (Gary Woolley on guitar and Matt Kelly on violin). So a night not to be missed.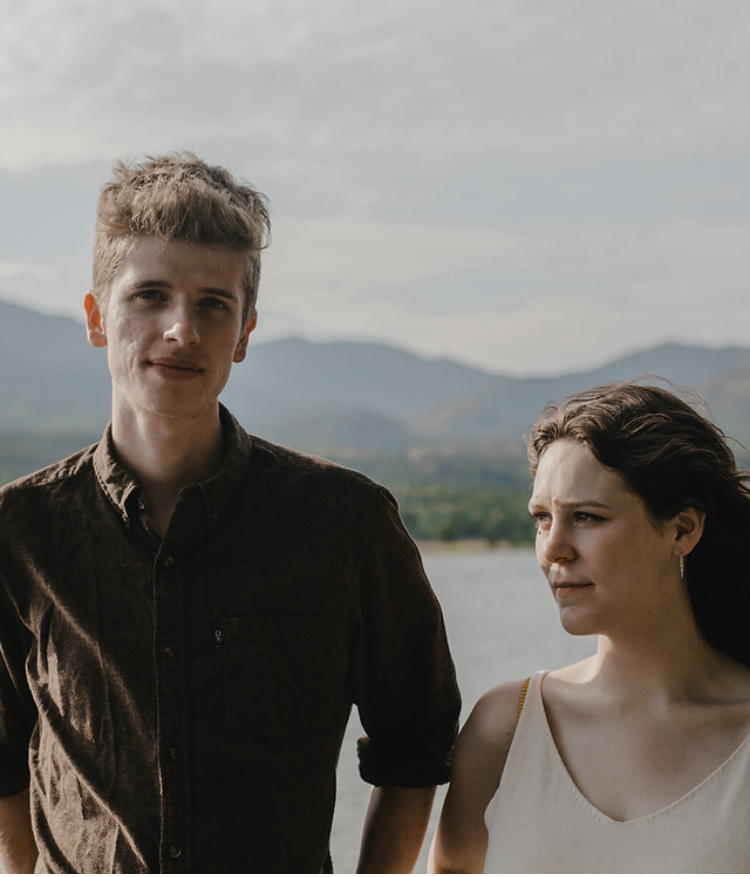 Then, on the 2nd November, we're thrilled to host the amazing up-and-coming duo of Janice Burns and Jon Doran, who have just released a new single and video 'False True Love'. Have a listen, and we think you'll agree it's a beautiful performance of a lovely song. We're looking forward to hearing lots of material from their new album due to be released very shortly. Supporting Janice and Jon on the 2nd November is a young guitar player from Stevenage – Chris Wright – who's been appearing at our festivals over the Summer and just gets better and better. Another wonderful night not to be missed. We recommend you book your seats in advance for this one here.
---
The Tangler's Irregulars Session
The Tangler's Irregulars will be playing at The Cock Pub on Sunday, 16th October. Irish Traditional Music, Americana, Old Time and Country, Irish and Scottish songs. Musicians welcome to join in but please let Brian know you're coming 07768 274037. Everyone else welcome to come along and listen. Outdoors in summer, free entry, and a lovely way to spend a Sunday afternoon! The Cock, High Street, Baldock. SG7 6BG.
---
Balstock 2022!
We had a great time at the annual Balstock festival on Friday, 9th September when Baldock Folk Club provided the music for the Folk Stage at The Cock in the High Street. Featuring Brian Burke's Baldock Ballads, Chris Wright, Viv Lucas, The Tanger's Irregulars and Robin Campbell's Celtic Mash Up. Stars of the show were the audience who sang and danced along and made it a wonderful evening.
---
Folk Round the Tree
What a lovely afternoon we had at Folk round the Tree Festival on Sunday, 28th August with some great music and lots of money being raised for the MND (Motor Neuron Disease) Association. Here's a 3-minute compilation. If you missed it, we'll see you next year!
Our regular club nights take place at The Orange Tree, Norton Road, Baldock, SG7 5AW every other Wednesday and are free unless otherwise stated. However do please bring some cash for the whip round for the performers – they've had a hard time recently and need our support!
Check out our full programme of events here
---
Watch our previous Round-Up shows here